2019 Toyota Sienna vs Honda Odyssey Comparison for Loogootee, IN
Having a hard time choosing the right minivan for you? The 2019 Toyota Sienna and Honda Odyssey are two great options in terms of technology and safety features. Both vehicles have a great driving experience, but Uebelhor Toyota is here to help you choose between the two vehicles.
Residents of Loogootee, IN can visit Uebelhor Toyota today to test drive the 2019 Toyota Sienna themselves.
2019 Toyota Sienna
Schedule Test Drive
2019 Toyota Sienna vs Honda Odyssey Exterior
A sleek and attractive exterior is important to many drivers in Loogootee, Indiana. The 2019 Toyota Sienna is one of the most popular family vans, with a striking exterior available at Uebelhor Toyota near Loogootee, IN. Exterior features of the 2019 Toyota Sienna along with the Honda Odyssey are compared below.
2019 Toyota Sienna
Moon-roof / sunroof
LED daytime sunlight
Headlights: auto high beam dimmer, auto on/off
All season tires with tire pressure warning
Alloy wheels
Windows: defogger, solar-tinted glass, power windows
Body-colored front bumper, door handles
Honda Odyssey
Sliding rear doors and interval wiper
Defroster
Silver-painted Alloy wheels
Galvanized steel
New Vehicle Specials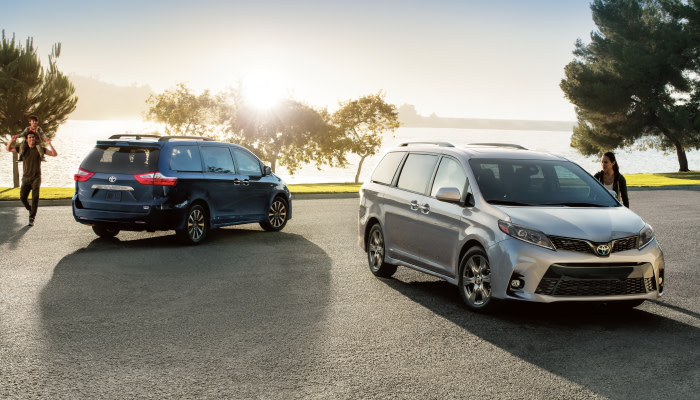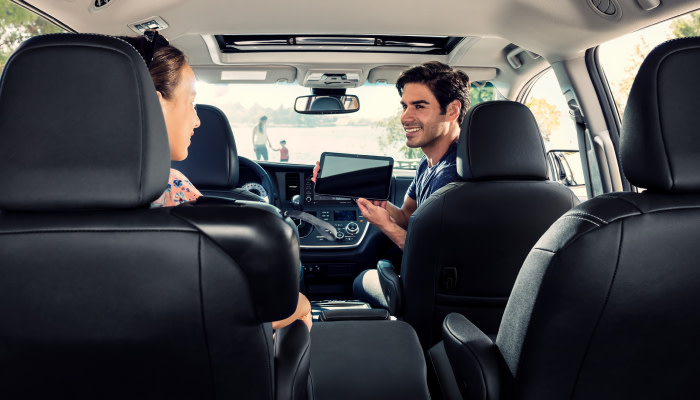 2019 Toyota Sienna vs Honda Odyssey Interior
A comfortable and sleek interior is the most demanded feature by car buyers living in Loogootee, IN. These people will be excited to know that Uebelhor Toyota has brought them the ideal match to their needs, the 2019 Toyota Sienna. Interior specs of both the cars, the 2019 Toyota Sienna and Honda Odyssey include:
2019 Toyota Sienna
Driver/passenger seat power adjustments
Front/rear headrests
Upholstery and folding rear seat
Emergency locking retractors
Seat belt warning sensor and seat belt force limiters
Honda Odyssey
Power door locks
Seats with cloth back material
Driver footrest
Cruise control
Payment Calculator
2019 Toyota Sienna vs Honda Odyssey Technology
Technology is always changing, and people want the most up-to-date technology features in their car. The 2019 Toyota Sienna has been equipped with amazing tech specs. The technological specs of the 2019 Toyota Sienna and Honda Odyssey are mentioned below.
2019 Toyota Sienna
Audio system
Telematics: Wi-Fi, electronic messaging
Navigation app and Real-time traffic
Smart device app function
Honda Odyssey
Backup camera
Remote keyless entry
Audio theft deterrent
2 Front LCD Monitors
Value Trade-In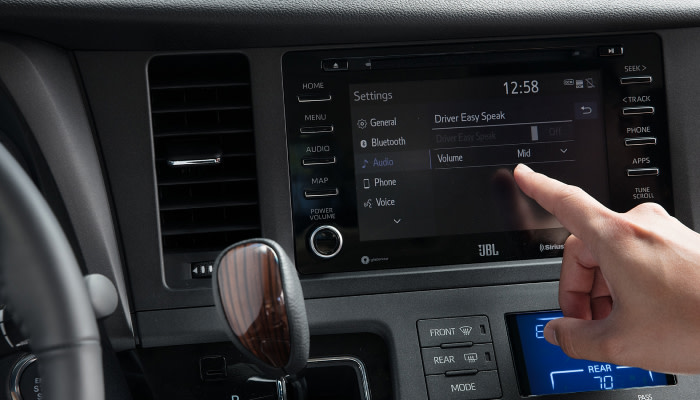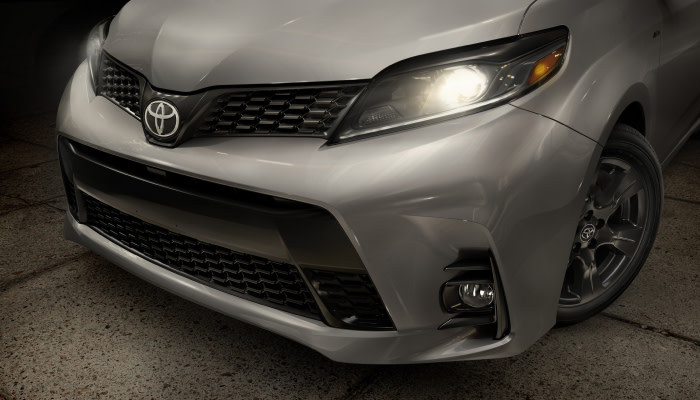 2019 Toyota Sienna vs Honda Odyssey Safety
Car drivers and passengers want to be safe and secure while they are on a road trip. The safety features of a vehicle are going to be primary concern for car buyers. The 2019 Toyota Sienna and Honda Odyssey's safety specs are as follows.
2019 Toyota Sienna
Cross traffic warning
Autonomous braking and Blind spot safety
Pre-collision alert system and Lane keeping assist
Brake assist system
Honda Odyssey
Airbags
Electronic stability control and Side impact beams
Traction Control and ABS brakes
Low tire pressure warning
Apply for Financing
Toyota Financing near Loogootee, IN
Our finance center at Uebelhor Toyota offers our clients with easily accessible and affordable financing options without demanding any credit history of our client. We provide utilities to our customers so that they can take advantage of these financing options online too. They do not need to step out of their houses, workplaces or businesses now, they can simply take benefit themselves just by filling out our online financing form.
Financing options offered by Uebelhor Toyota include:
No obligation car loans
Auto loans
Monthly Lease
Finance Center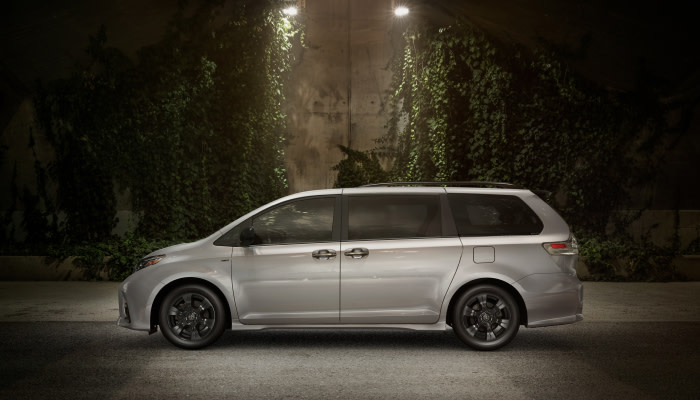 Why Buy From Uebelhor Toyota Near Loogootee, IN?
Uebelhor Toyota is one of the finest dealerships best serving the needs of car buyers of Loogootee, IN. We have a wide-ranging variety of new as well as certified pre-owned cars in our inventory to provide our customers with diversified options to choose from. We have a team of professionals and considerate staff on board to provide sales and after-sales services to our customers. Our team ensures that the clients go through a very healthy and satisfying car buying experience with no hidden fee. At Uebelhor Toyota, we have highly experienced professionals with Sales Excellence Awards. We are dedicated to help you with all your car related concerns and appreciate our customers for giving us the chance to serve them.
2019 Toyota Sienna
Call Us Now